Product Info

FAQ

Specs

Tube

Finishes
Product Info
40, 60 or 85 lbs
40 lb is designed for 772 half wall umbrella
Protective rubber feet
New Stainless Steel Shell (on all except wheel base)
24" base tube available for commercial use
FAQ
Q What size base is recommended to free stand umbrella?
A Galtech recommends a 75 lb. minimum base for all free standing application.
Q Why is the 040SQ base rectangular with the tube at the edge of the base?
A The 40lb base is designed for half wall umbrellas. It can be placed flush up against a wall.
Q How is the tube attached to the steel plate base?
A The tube is secured via 4 stainless steel screws that are screwed into the plate.
Q Will the steel plate bases rust?
A All steel plate bases are primed with anti rust coating to prevent rust.
Q What is the benefit of the rubber feet on the bottom of the base?
A The protective rubber feet prevent the metal base from touching the surface of the patio.
Specs
060 - 21" square
085 - 24" square
040SQ - Used with half wall umbrella 13 x 22"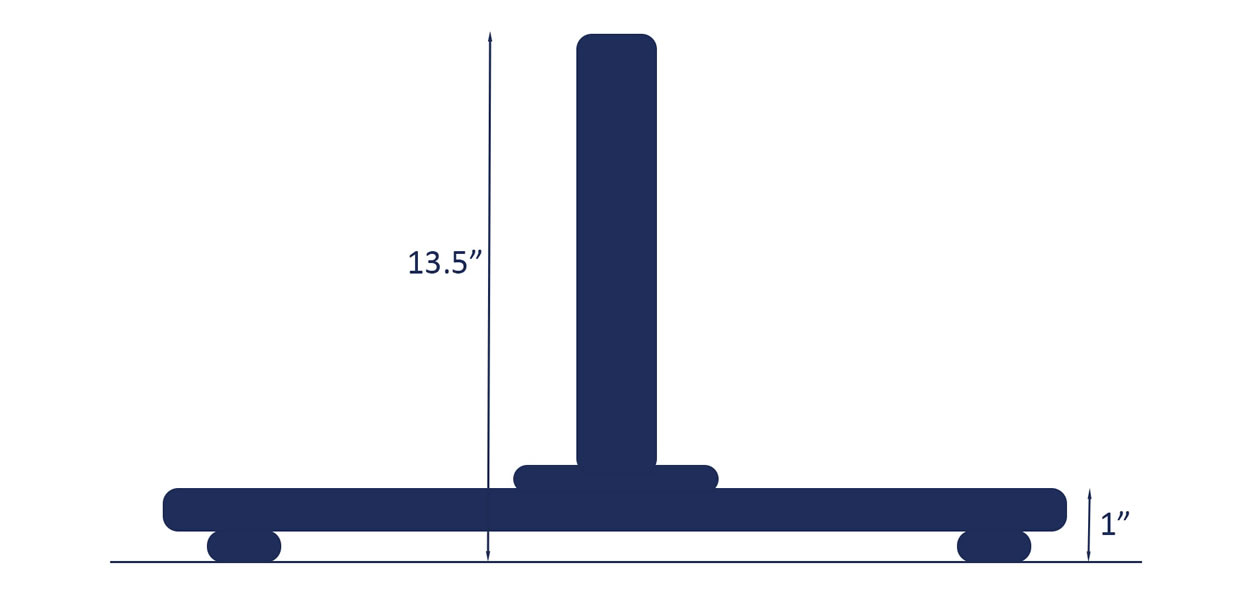 Tubes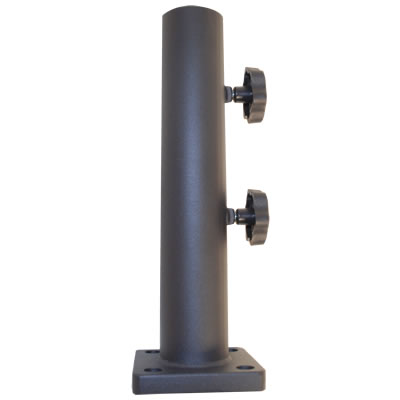 Long Tube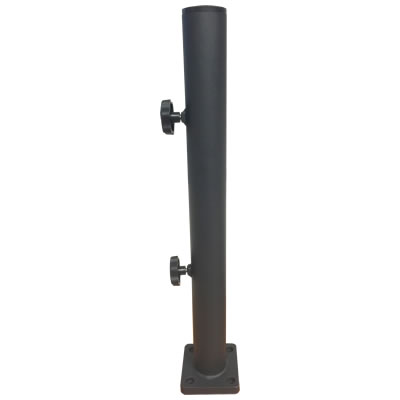 24" base tube extension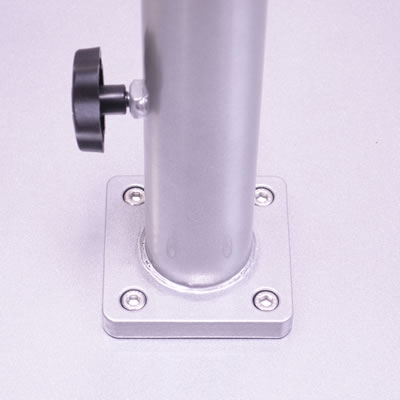 Mount
Finishes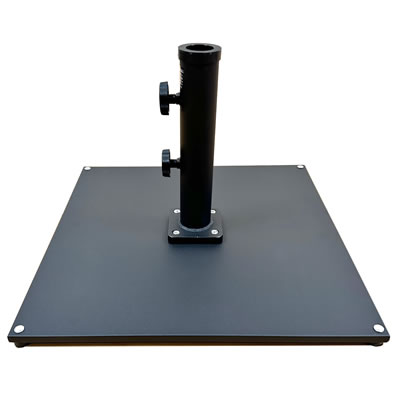 60 Black
(40 lb is available in black only)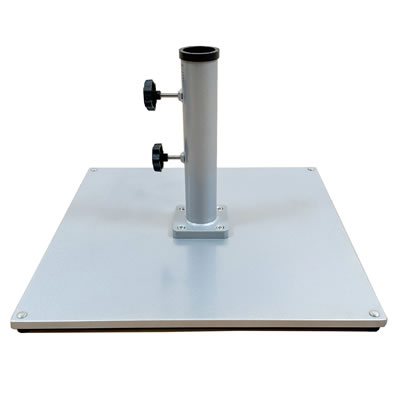 Silver