727 7.5' Deluxe Auto Tilt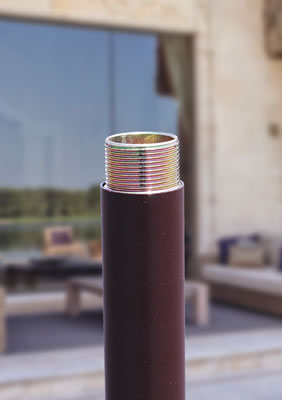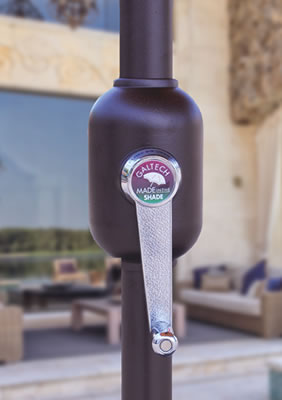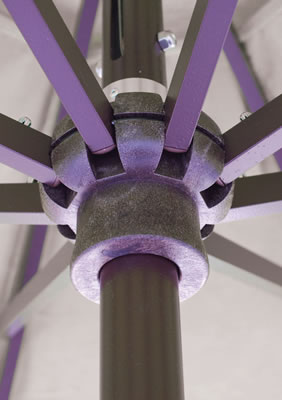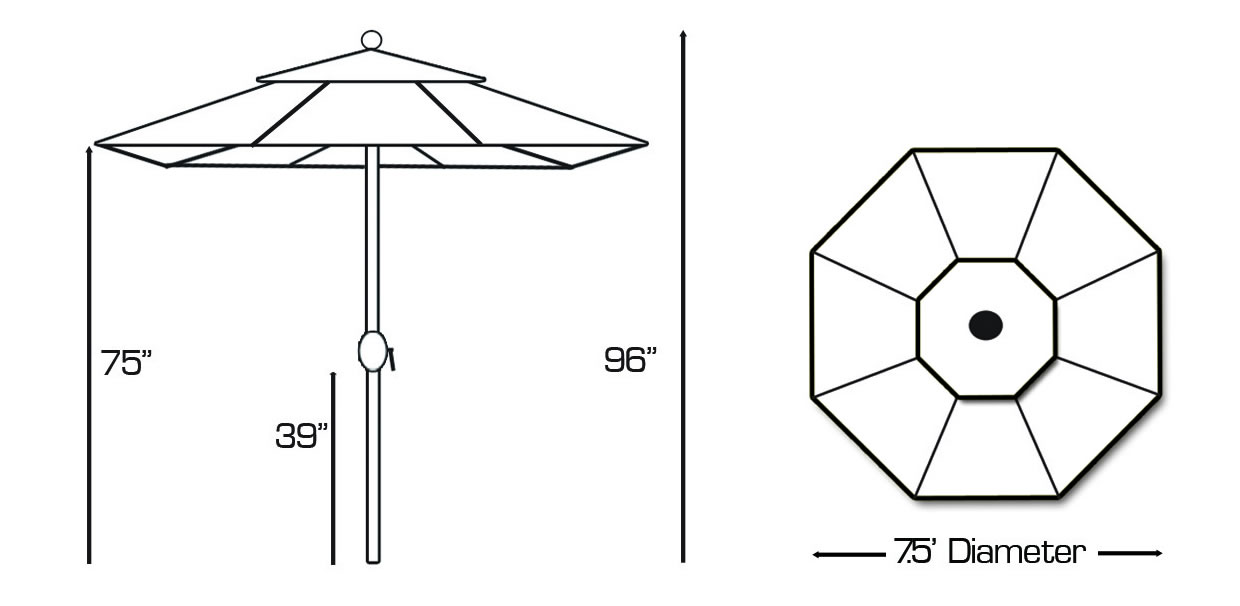 FAQ
Q What is the ideal shade coverage?
A The optimal shade coverage is up to 42" tables.
Q Can the umbrella be tilted at multiple angles?
A The deluxe auto tilt may be titled at any angle up to 30 degrees.
Q How long is the umbrella warranted for?
A 2 years from the date of consumer purchase (excluding wind damage).
Q What is the benefit of a steel cable on the crank lift?
A The steel cable is much stronger than conventional nylon cord.
Q How do I engage the auto tilt mechanism?
A By continually rotating the crank handle clockwise until the umbrella tilts.