772 3.5' x 7' Half Wall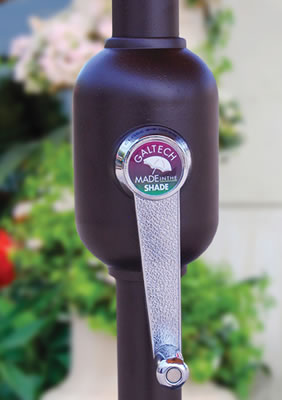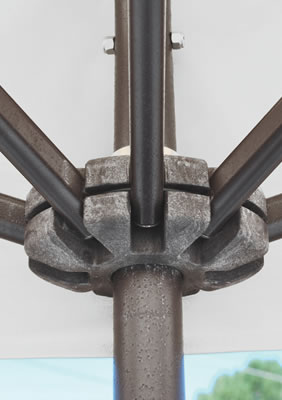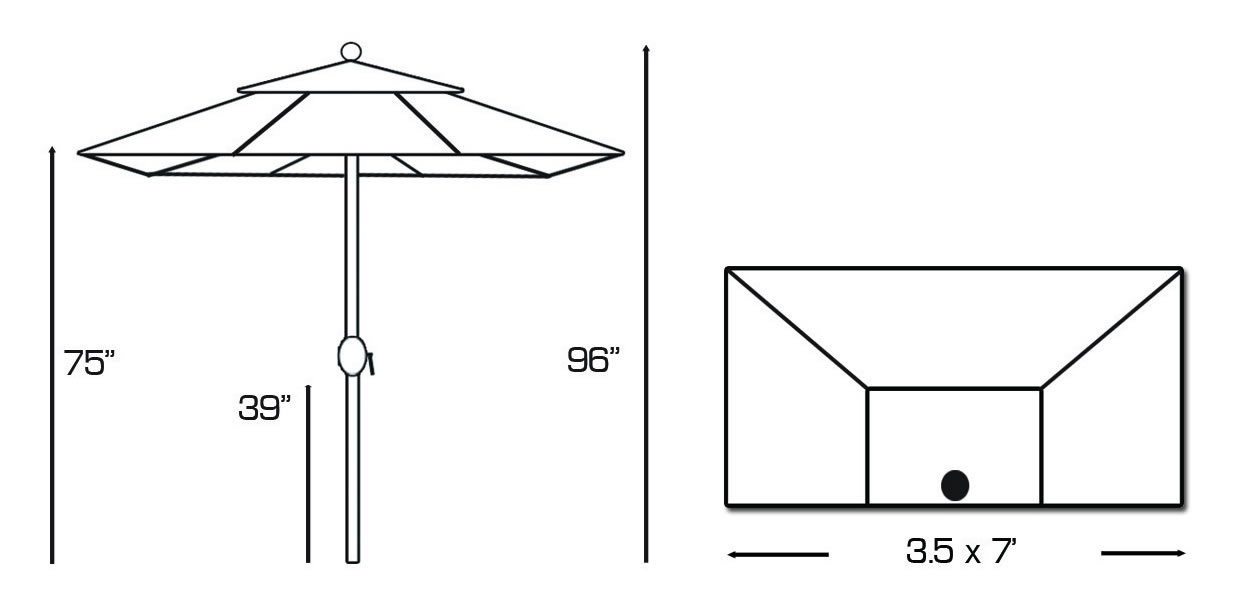 FAQ
Q What is the ideal shade coverage?
A The optimal shade coverage is up to 42" tables.
Q What is the benefit of the "half wall"?
A The 772 can be placed flush next to a wall in limited space areas to maximize shade when used with 040sqbk base.
Q What is the ideal setting for the 772 umbrella?
A The 772 is designed for condominiums, balconies, cafe's, bistros, any limited space area.
Q What makes the 772 a commercial umbrella?
A The ribs on the 772 are double wall thickness, increasing the durability for commercial use.
Q What is the advantage of the solid resin hub?
A The solid resin hub will not crack or shatter if the umbrella strikes the ground.