139/239 9' Quad Pulley, Rotational Tilt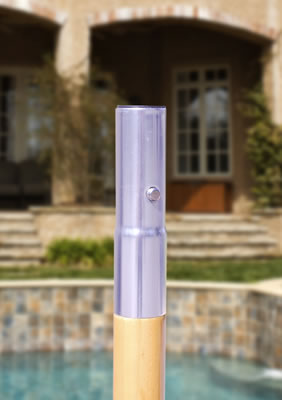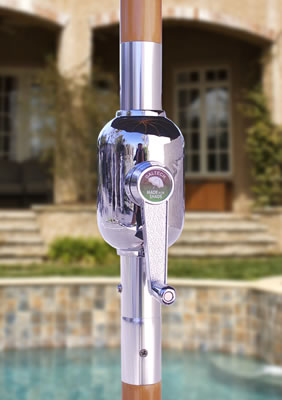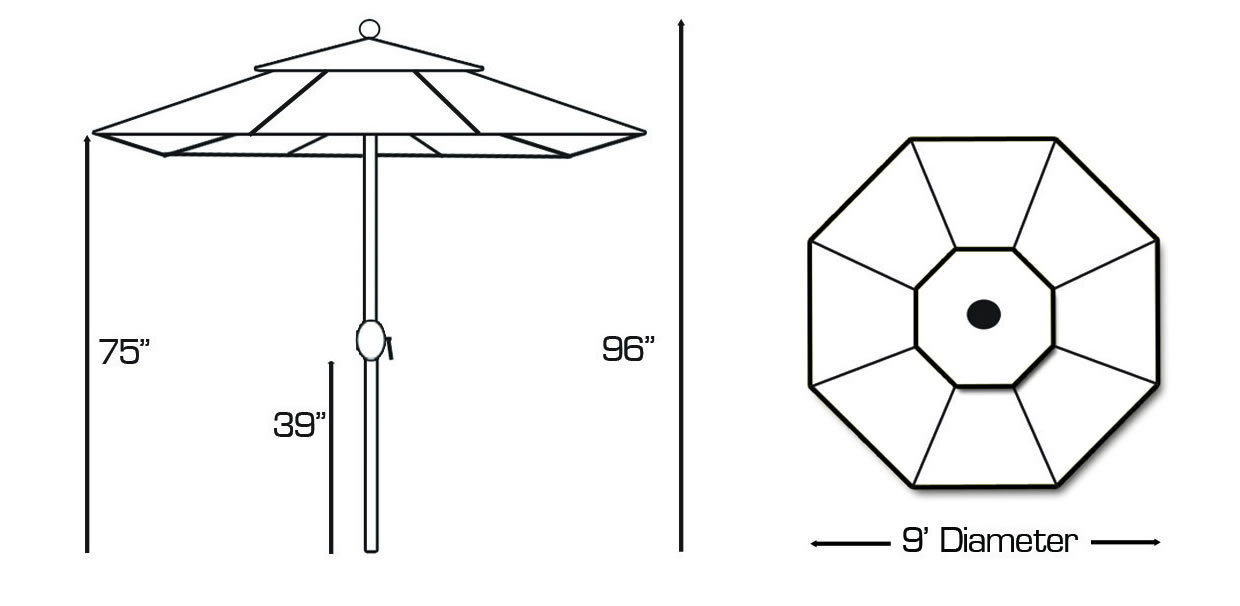 FAQ
Q What is the ideal shade coverage?
A The optimal shade coverage is up to 54" tables.
Q How do you engage the "rotational tilt"?
A To tilt the umbrella, simply grab one of the 8 ribs and spin the umbrella in a clockwise direction.
Q What is the hardware constructed out of?
A All hardware on the 139/239 is either solid brass or brass plated.
Q Is a 4 pulley umbrella easier to raise/ lower than a 2 pulley umbrella?
A Yes, the 4 pulley umbrella utilizes more leverage thus making it easier to raise and lower.
Q What are the hubs made out of?
A The hubs are constructed out of solid wood.